Why EquiTrust?@headingTag>
We believe that the combined character of all of our team members is what makes the EquiTrust culture unique. We seek team members that will individually enhance our culture while working collaboratively towards achieving organizational goals and objectives. We embrace the reality that over time, a team member's skills, interests and career goals may change, and we support that evolution. However, our commitment to delivering on promises, operating with integrity and serving our communities remains a constant.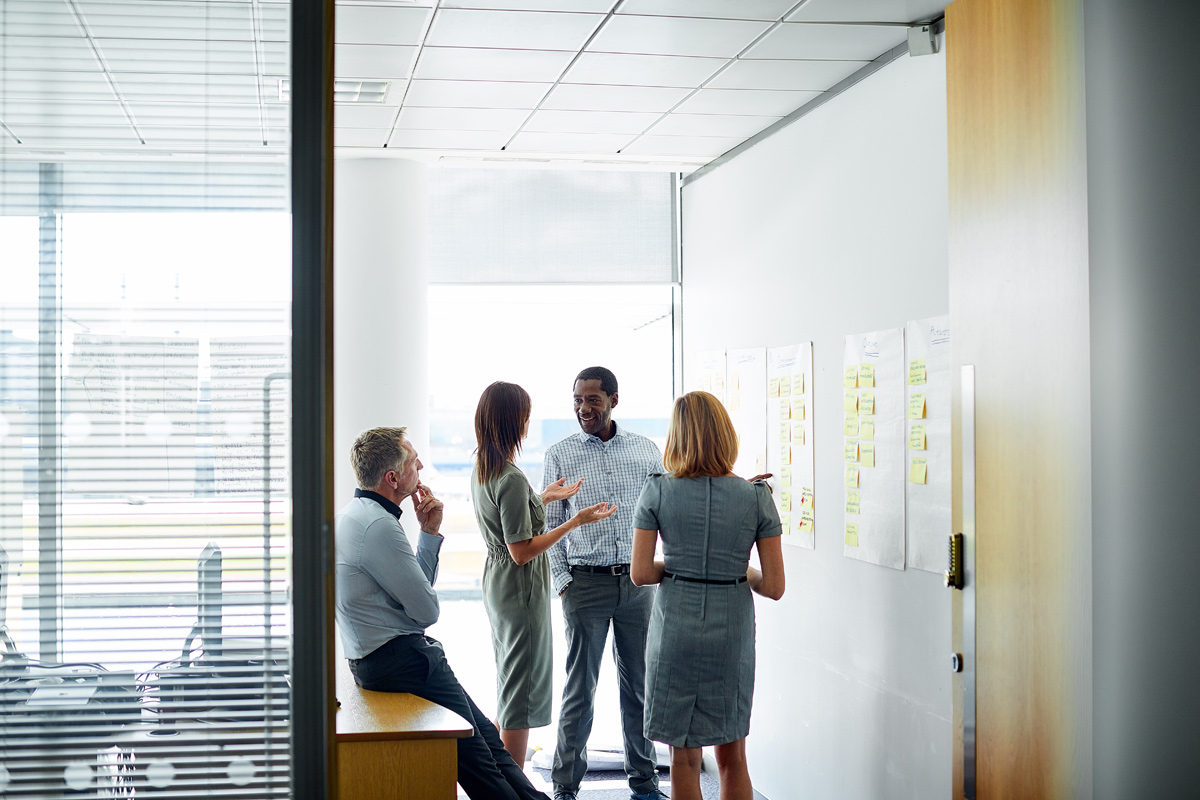 True Team Environment
One of the best aspects of working at EquiTrust is being a member of a supportive and collaborative team. When challenging projects arise and help is needed from other teammates, it's an "all-hands-on-deck" approach, regardless of your title or role. We want all employees to be comfortable to both ask for support and offer to pitch in to help teammates.
Balanced Life
In order to do your best work, you must be your best self. EquiTrust team members don't diminish their personal lives in order to achieve success in their professional work. We strongly believe in work-life integration and provide benefits, support for outside interests and civic-outreach opportunities that energize our team members holistically.
Equal Opportunity
We don't just accept unique individual characteristics – we embrace them! We thrive on cultivating an environment that provides opportunities for all team members, while advancing our success in providing products that support the various stages and transitions of our customers' lives. We are proud to be an equal opportunity employer.
Giving Back
EquiTrust and Magic Johnson Enterprises are committed to investing in and providing resources to our communities. Our employees support and contribute their time and resources – both individually, and collaboratively as part of EquiTrust Cares – to philanthropic organizations. We encourage community involvement through company-match contributions, corporate sponsorships and providing paid time off for volunteering.
Taking Care of Team Members and Their Families
EquiTrust offers a competitive and comprehensive benefits package including health insurance, paid time off, retirement savings and more.
---
EquiTrust Stories